Home
Our Cirnechi
Males
Fiorino
Fiorino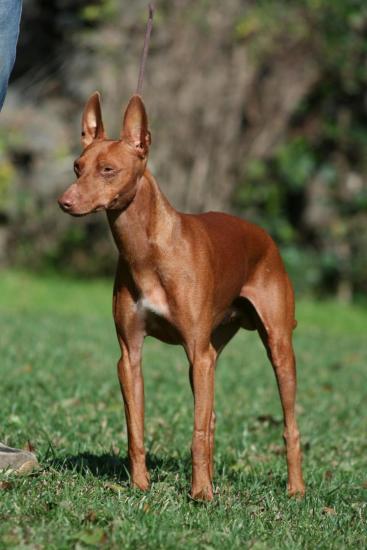 Veteran World Champion 2012
International Champion
Slovenian Champion
Champion of San Marino
Multi CAC-CACIB and BOB

Born September 21 2003


Fiorino, we can say, is the "landlord", he is very strong and brave is the personal dog of Laura ....!!

In recent years the results in exhibitions have confirmed that he is one of the best dog in Sicily, Italy and in Europe. It fits perfectly in the square, nice head, good ears, coat fantastic and perfect perpendicularity, are among the qualities that enhance his typical morphology. Great reproductor and faithful companion, Fiorino is a very special Cirneco....!!!

PEDIGREE
Parents
Grand-parents
3rd and 4th Generations
Faruk del Gelso Bianco

Aramis

Ch Mosé del Gelso Bianco





Cadyr Isola Casazza





Dolly del Gelso Bianco

Ch Rambo





Frida del Gelso Bianco





Penny del Gelso Bianco

Ch Gaio del Gelso Bianco

Willy del Gelso Bianco





Fiore del Gelso Bianco





Gemma del Gelso Bianco

Ch Gaio del Gelso Bianco





Maya del Gelso Bianco





Click on a photo for a better view