Home
Latest news
December 2011, the puppies and their new families...!!!
| | |
| --- | --- |
| December 2011, the puppies and their new families...!!! | |
...

one of the

greatest satisfactions

for a

breeder

is to see

the joy

of the peoples

when they take

up

for the first time

their puppy

...
...as usual we have tried to select the best owners for our puppies and everyone was delighted of their new friends ..
Enea and Mela went to live in the USA Naval Air Station of Sigonela with two fantastic peoples and our new friends Marcus and Melissa.
Elsa went to live in Florence (Tuscany) with Elisabetta and her Cirneco Amon that is very happy of his new little sister...
Epidauro went in Bologna with Alberto and Massimo, with his sweetness consoled them for the recent loss of their dog ..
Nunzia went in Pisa with our dear friend Rosi and his beautiful Caruso dell'Ovo (son of Fiorino and Diana) also he is very happy with his new sister
Tony remained in Catania and he lives with Alfio that was always fascinated by this breed.
Palico went to live with Michele...definitely not be bored with him...!!
Rosi with Caruso and Nunzia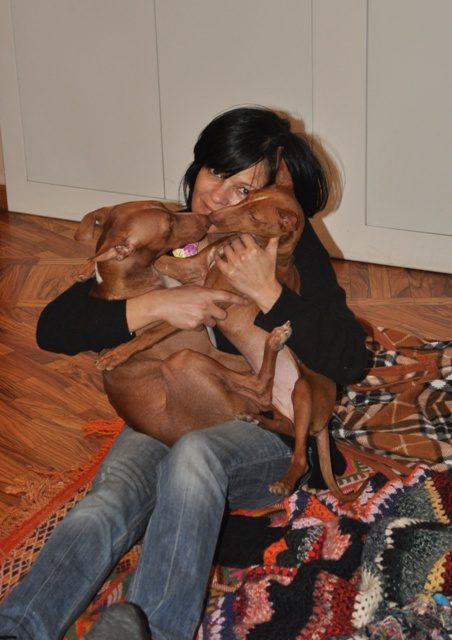 Melissa with Mela and Marcus with Enea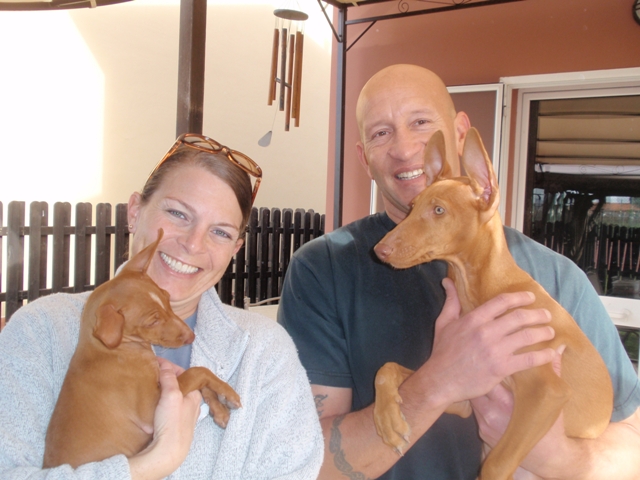 Laura with Melissa, Marcus and the puppies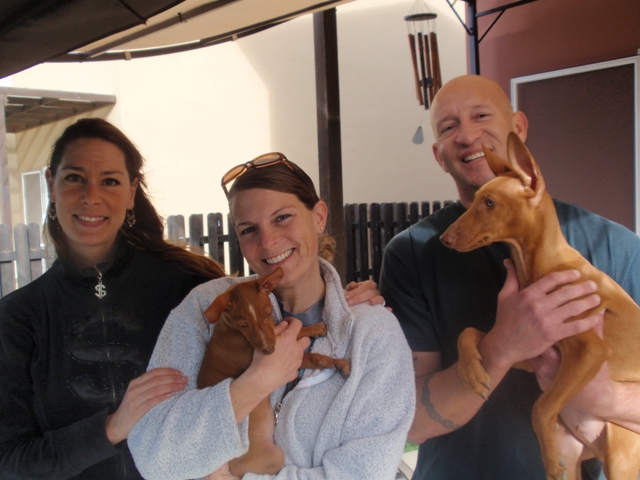 Elisabetta with Elsa, under the "Liotro", symbol of Catania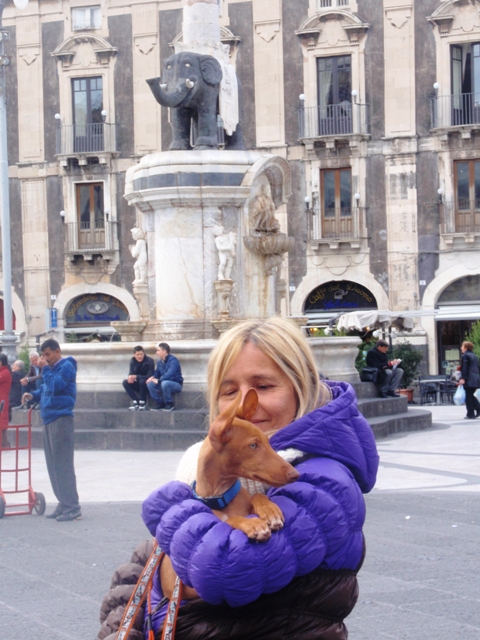 Marco, Elisabetta and Elsa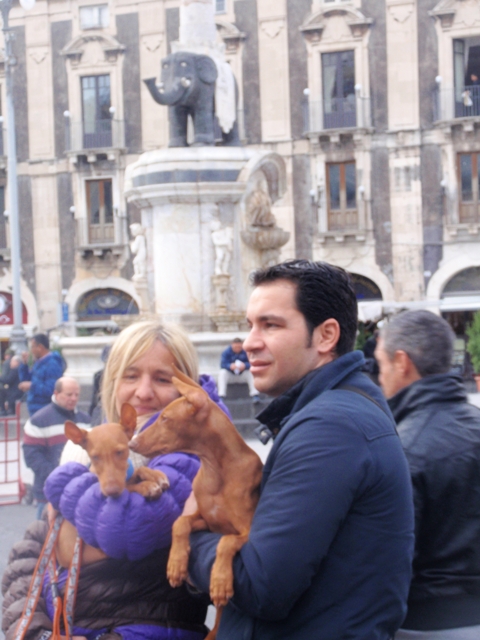 Alberto and Epidauro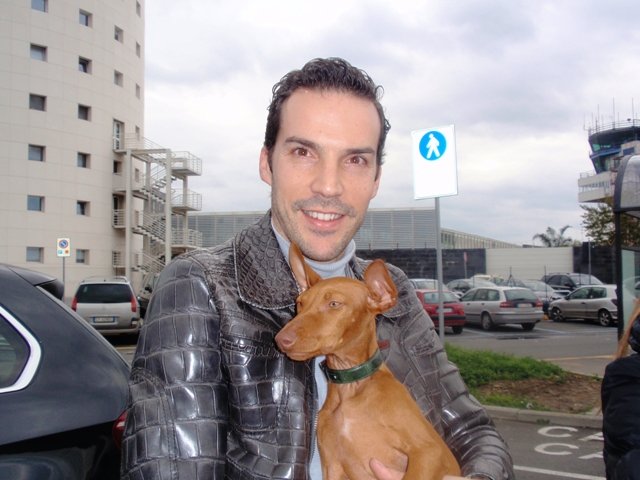 Elisabetta and Alerto in airport direction FLorence and Bologna!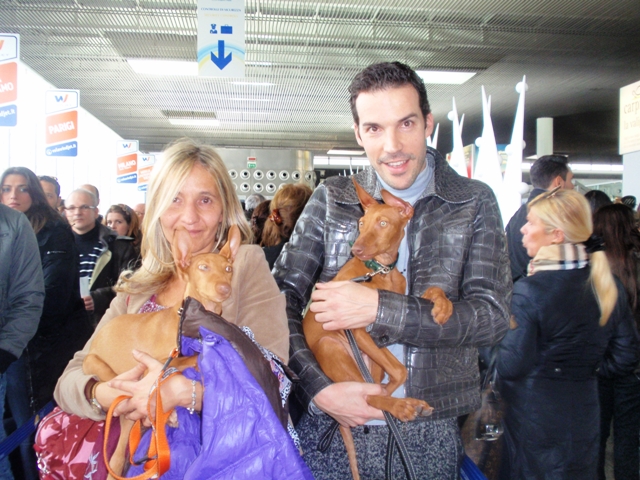 Alfio and Tony